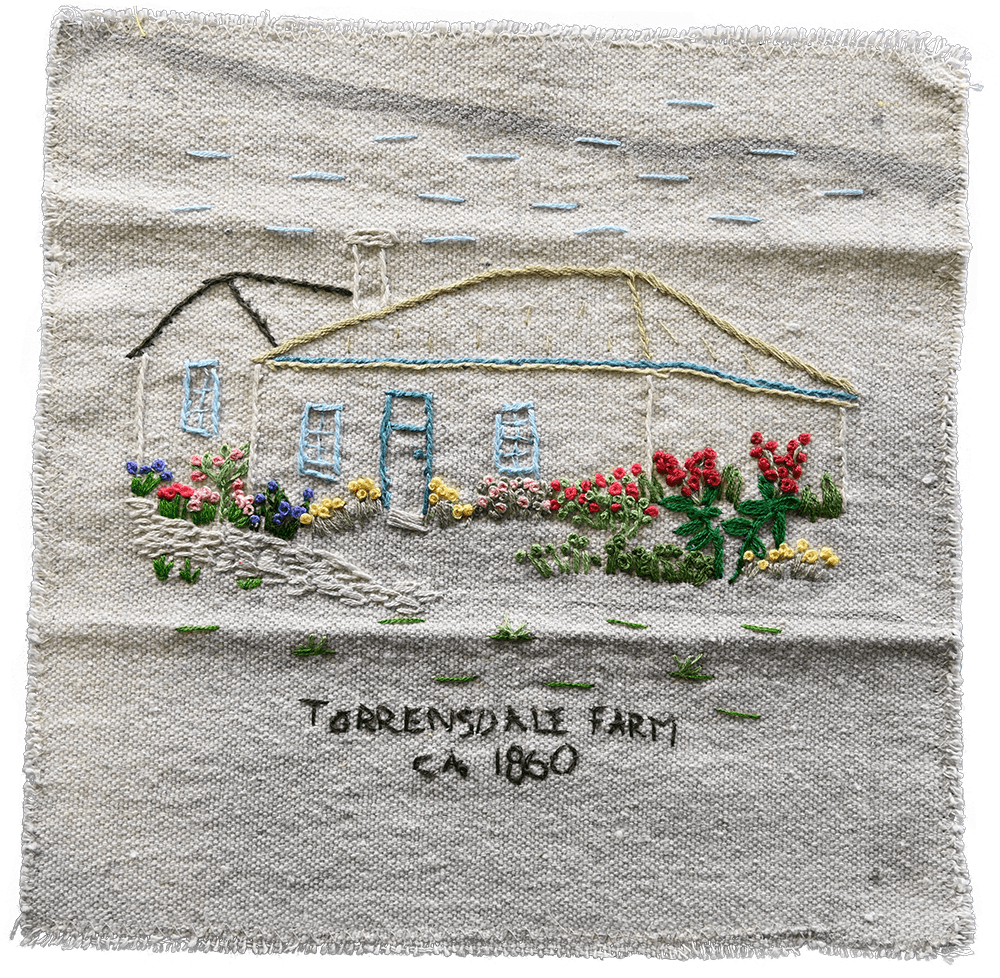 Sandra Edlington 70+ 4276/77
TORRENSDALE FARM ca 1860 Hinton Road, Suttontown
Torrensdale Farm was selected by Samuel Holdings and both he and his young wife Jane Holdings (nee Bell) travelled by wagon from Adelaide to settle on Hinton road. The property was originally 109 acers.
Samuel built the house and store room and a shearing shed on the hill on the property. He was a farmer and also developed several limestone quarries on his properties in the area. The couple had nine children. The Torrensdale Chapel was built beside Hinton Road on the land donated by Samuel Holding. The chapel was built by the local parishioners. The chapel still stands and sued by the present owners. After their death, their daughter Mercy Edlington (Nee Holding) and her husband George Edlington bought the farm. They ran the farm and raised a family and raised a family of five children there.
The next generation to own the farm was Stanlt 'Claude' Edlington and his wife Gertrude (nee Walters). 'Claude' Edlington was the son of George and Mercy Edlington. Claude and Gert ran the farm as a Dairy farm. They raised four children. During their time there they built onto the house making a family home.
The farm was finally sold in 1998, ending a long association with the property.