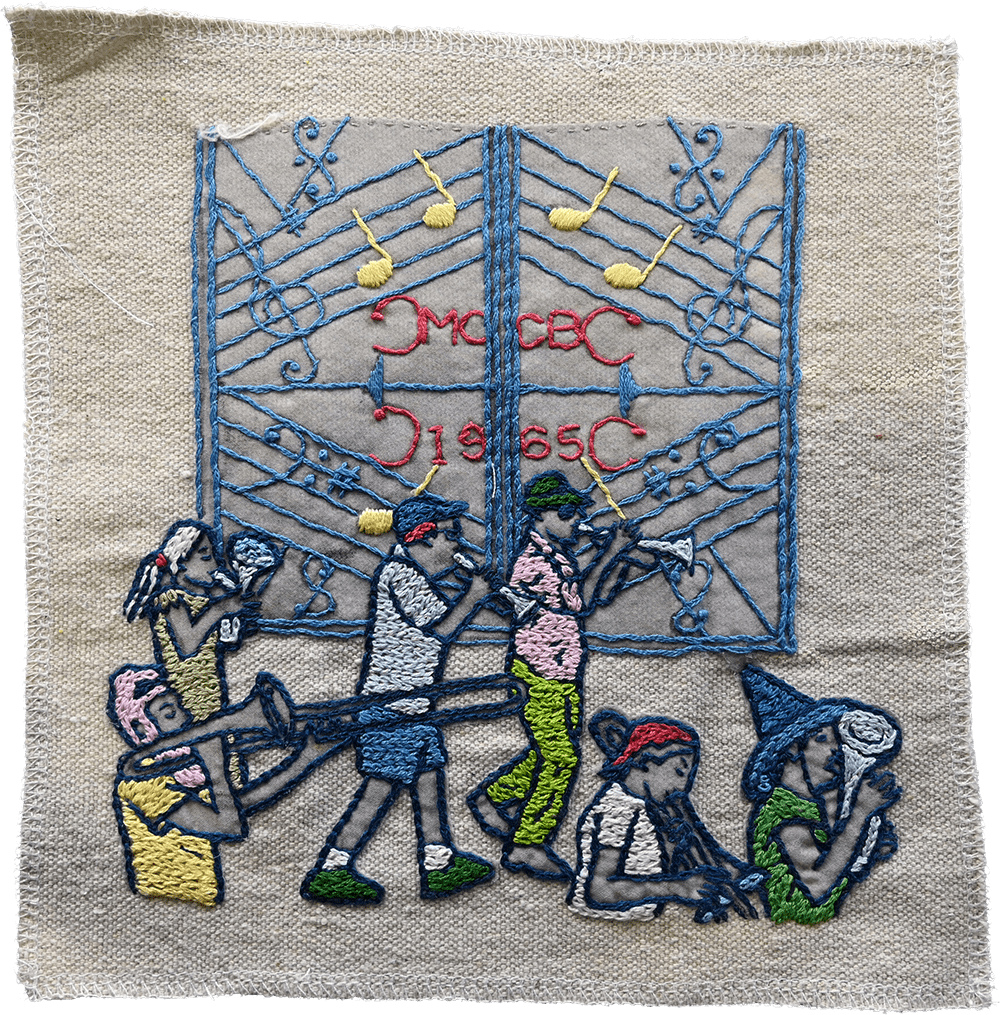 Jennie Matthews 50-70 4317/18 4334/35
The Mount Gambier city band hall Operating continuously since 1895, the Mount Gambier City Band rehearsed each week in the vanSittart Park Grandstand building before the city band Hall was constructed in 1965. the then new building was built by local tradesman Stan Edwards. his business name was Edwards construction and in his employee was Jim Brill, a builder by trade and a longtime Drum Major with the band. The land was purchased by MGCB prior to 1965 thanks no doubt to fundraising by band members and their sponsors and family members who have helped keep the band solvent over the years. the ornate gates at the main entrance were designed and constructed by outrun Turner- metal worker, solo cornet plumber, and bandsman. Reef run on this project engineer George Horrigan, a long-time flugelhorn player with the band. John Lyagh, A local cabinet maker made many of the internal features of the hall. Light in 2020, mural will be painted on the exterior of the Northern wall of the band hall. this will complete the latest upgrade of the hall which was completed during covid-19 Lockdown March – July 2020. The figures embroidered here are from the neural design which the pics a procession of
MGCB players at the first Fringe Festival in 2018.