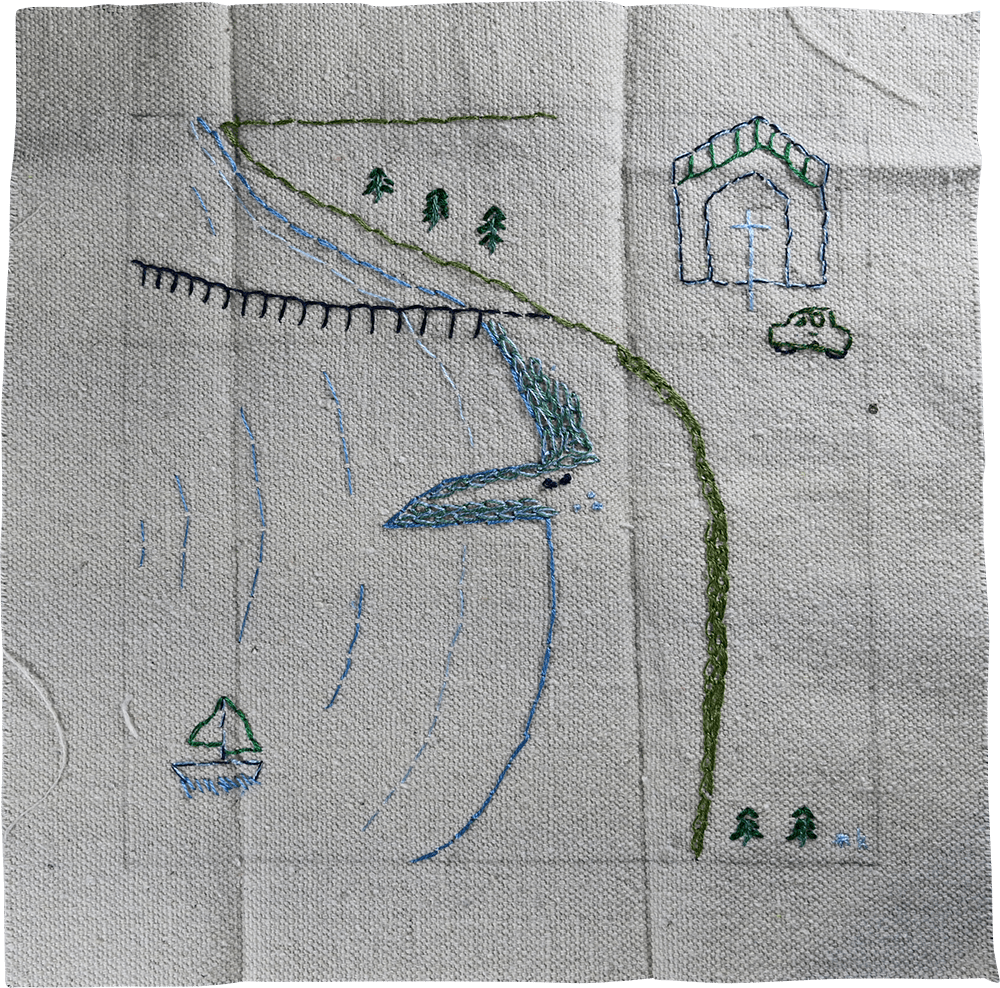 Bernadette Addicoat 18-34
My embroidery is a representation of the Beachport foreshore with St Brigid's Catholic Church and the pines that line the road in from Millicent.
Many people from Millicent used to spend summer at Beachport or Southend for fishing season. While less common while I was growing up, the Saturday night Vigil Mass was still celebrated in Beachport in summer. My family used to drive down for Mass then sit on the foreshore with $2 chips and count the boats. If it was really hot we could swim and then have an icypole on the way home.
Mass at St Brigid's was really special because as the sun set the church would look like a rainbow as the sun shone through all the stained glass windows. It matched the Regatta bunting on Railway Terrace as well!!
Now that Millicent and Mount Gambier parishes have amalgamated the Vigil Mass is in the Mount – there is only Sunday Mass every second week.
Because of the fishing quota's and license restrictions not as many people need to stay in Beachport all fishing season, so mostly it is tourism filling the beach at summer.
The beach is also much smaller now, due to rising sea levels and sand erosion – sometimes it is wholly covered with seaweed at high tide the water comes all the way up to the side of the road!